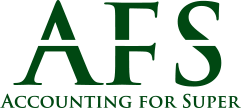 Accounting For Super are a prominent provider of superannuation services in Australia. With over 40 years of experience in accounting and superannuation our dedicated team of accountants and advisers at Accounting For Super will tailor their services to your needs. We offer a full range of accounting and superannuation services and make your job as the SMSF trustee easy.
Our SMSF advice is provided through the SMSF Expert.


Corporate Representation
Salvatore Solano is an Authorised Representative (ASIC No.1247013) and Accounting For Super Advisory Pty Ltd (ASIC No.1247014) ABN 68 614 029 033 is a Corporate Authorised Representative of The SMSF Expert Pty Ltd ABN 17 155 686 356, Australian Financial Services License Number 445113
https://thesmsfexpert.com.au/  | Privacy Policy | Privacy Collection Statement | COMPLAINTS| FSG |
Email:info@eastonwealth.com.au Tel: (02) 8074 8599
The information contained on this website has been provided as general advice only. The contents have been prepared without taking account of your personal objectives, financial situation or needs. You should, before you make any decision regarding any information, strategies or products mentioned on this website, consult your own financial advisor to consider whether that is appropriate having regard to your own objectives, financial situation and needs.
To help you successfully operate your SMSF we offer a range of services including:
SMSF Set Up
We will arrange for the preparation of all the legal documents and guide you through the execution process. We will take care of the ABN and TFN application and assist you with the opening of a bank account and Rollover from your existing superannuation benefits.
Independent Audit
All the financial statements prepared Accounting For Super are independently audited reiterating the integrity of our work.
Technical and Strategic Advice
With our decades of experience in the industry, our team will provide you with technical and strategic advice to ensure your SMSF is always in most the tax advantageous position.
Preparation of Financial Statement
Our qualified and experienced team of accountants will prepare your SMSF financial statements to the highest quality.
Tax Return Lodgement
Accounting For Super is a Registered Tax Agent. We will ensure your compliance matters are always met and assist with lodging your SMSF on time.
Our mission is to strengthen and maximise your retirement goals
Accounting
for Super are a prominent provider of superannuation services in Australia.